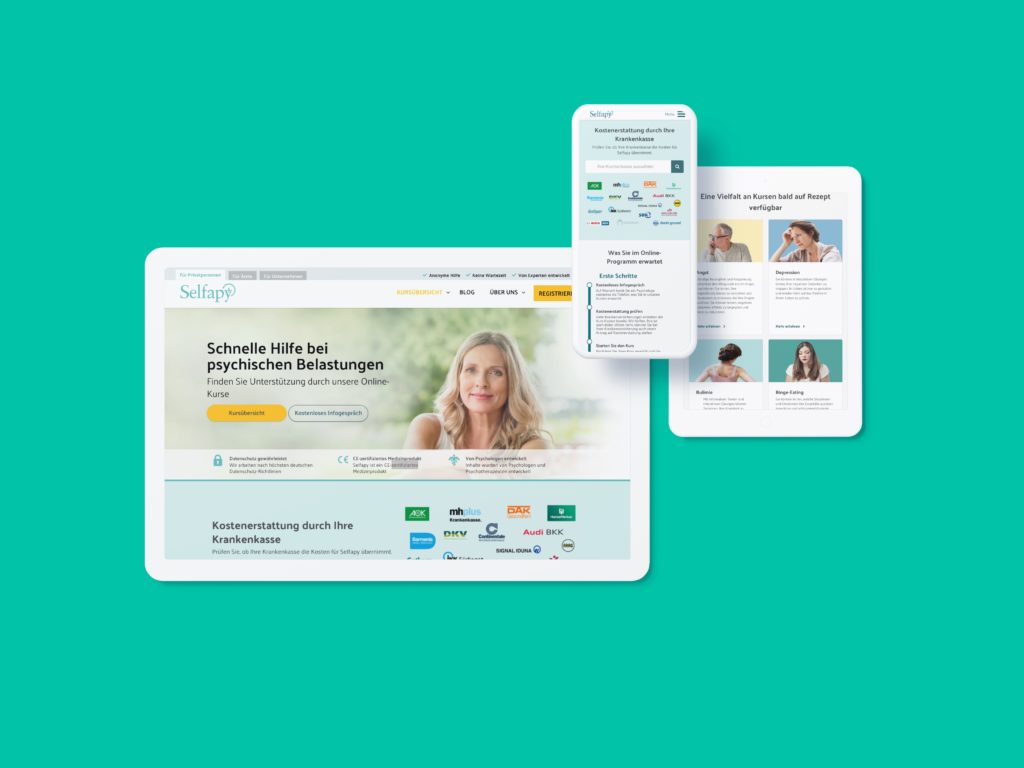 Selfapy GmbH
Website programming & Marketing Support
I've built the website in the summer of 2018, and I have been actively maintaining it for about 2 years.

The website was a relaunch of their old website, which was found to be hard to manage by the Marketing team. It also included a new design and added landing pages. All the old content needed to be migrated, with a whole redirection map provided.
Page builder
In order to facilitate the editors to build partially their own landing pages and modify content easily, a page builder was chosen. We selected Avada based on it's long history and functionality
CMS
The CMS we choose was WordPress. Since we needed a lot of landing pages, an easy and familiar interface and the managing of several other content types such as faqs, articles, insurances, and testimonials.
Marketing
Part of the support also involved analytical support for the marketing team. A big part was tracking related. Google Tag Manager & Google Analytics was mainly used. Also making sure everything was GDPR ready.
Components
The standard page builder didn't include most components that were needed, so many components are custom programmed for the page builder's API. Now editors can play with the custom blocks.